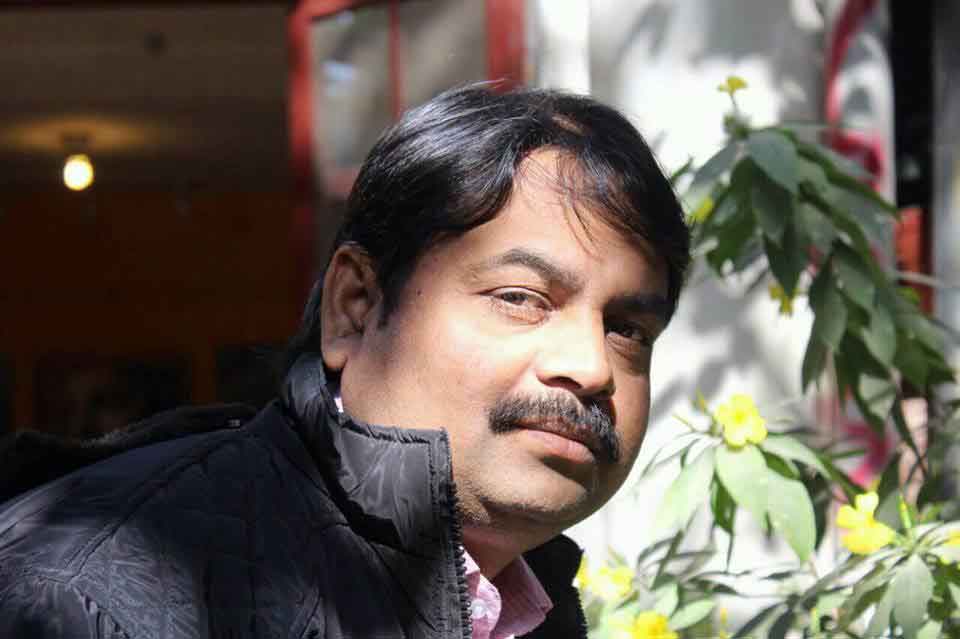 UTTAM MANNA
Education — Diploma in Fine Art (Bangio Parishad), Howrah.
Uttam Manna's artwork reminds a viewer at points of tribal artwork, surrealism and Jamini Roy, but in the end bears a style that stands apart from the above mentioned. The colours are strong and vivid, allowing each sharply bordered image to be viewed as itself. Both minimalist and heavily detailed, intricate patterns and shading as well as flat colours can be found in the same painting.
Uttam Manna lives and works in West Bengal.