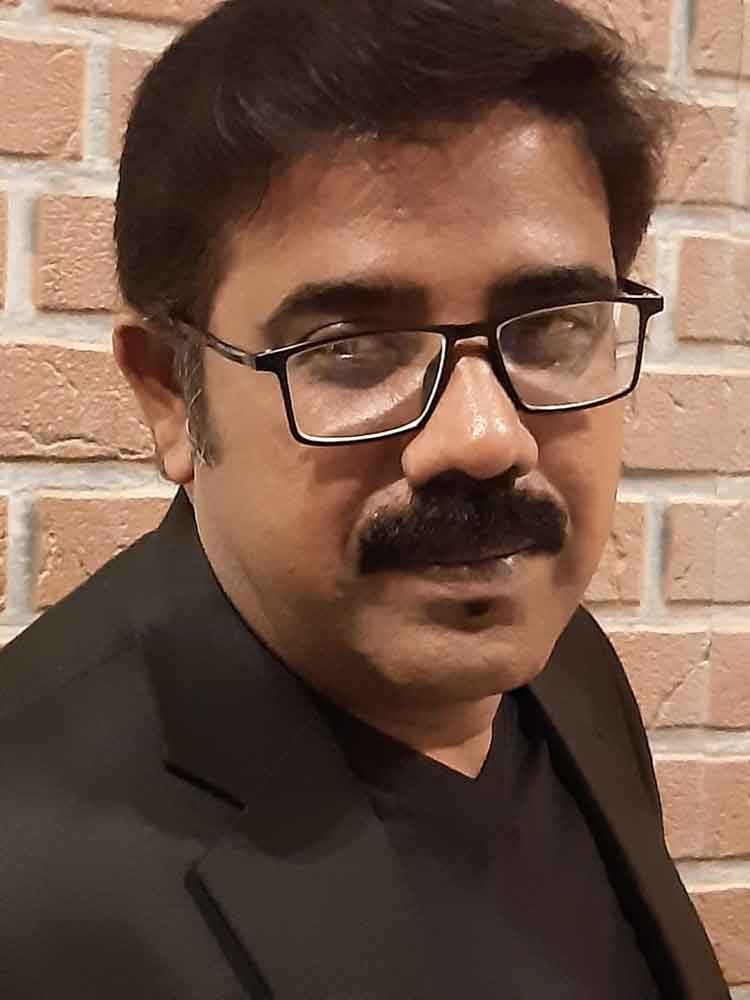 SUKANTA DAS
Education — Passed B.V.A. (Bachelor in Visual Art) in 1996 from Rabindra Bharati University with First Class.
Strong borders and soft colours form the base of Sukanta Das's artwork. The subjects are brought to life with the use of clear outlines, textures and very subtle shading. Patterns play a large part in each image and are present in the background and on the bodies of the subjects themselves. The details are delicate and intricately executed with the toned colours and easily blend in with the rest of the picture.
Sukanta Das lives and works in Kolkata.