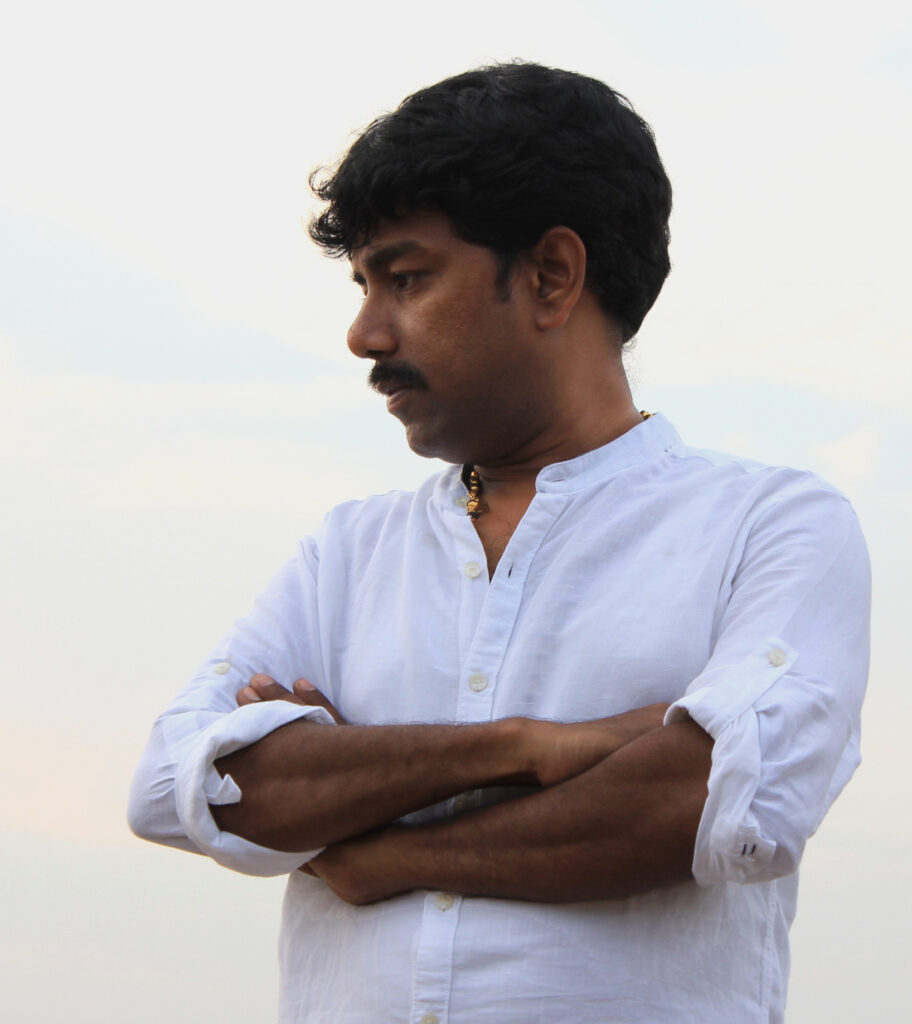 S SIVA BALAN
Education– M.F.A., in painting from Government College of Arts & Crafts, Kumabakonam.
Deep, vivid hues against a stark white backdrop characterise Sivabalan's artwork. Both exquisite stylised and sharply realistic, the images maintain a careful balance between abstraction and photo realism.The figures hold a sense of movement, which is heightened by the bright colours and the lifelike detailing.Soft shading and textures replace the background, the lack of which only serves to draw our attention to the subjects.
Siva Balan lives and works in Chennai.

MORE WORK BY S SIVA BALAN