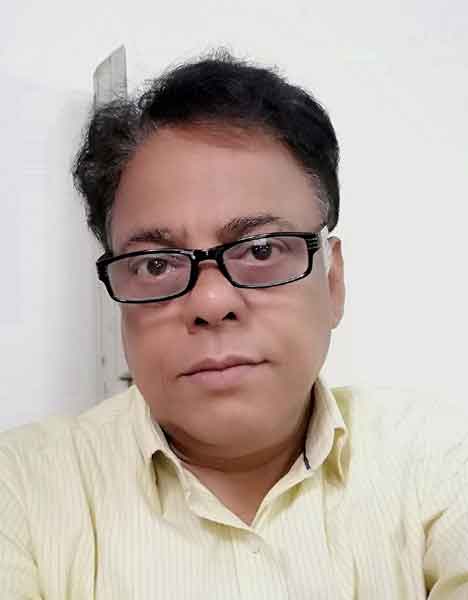 DHANANJAY MUKHERJEE
Education — B.F.A. from Indian College of Arts and Draftsmanship (Rabindra Bharati University) Calcutta (1988); completed one year Diploma course in Commercial Art, Exhibition Display and Interior Decoration from La-Martiniere Seomp Society, Kolkata in 1980.

Dhananjay Mukherjee's artwork shows a seamless combination of abstract and realistic, which form a uniform structure on the canvas through the interplay of light and shade. A variety of colours find their place in each image, all of them sharp and vivid. This acts as a contrast to the smooth, rounded lineart and the softer shading and texture.

The artist lives and works in Delhi.