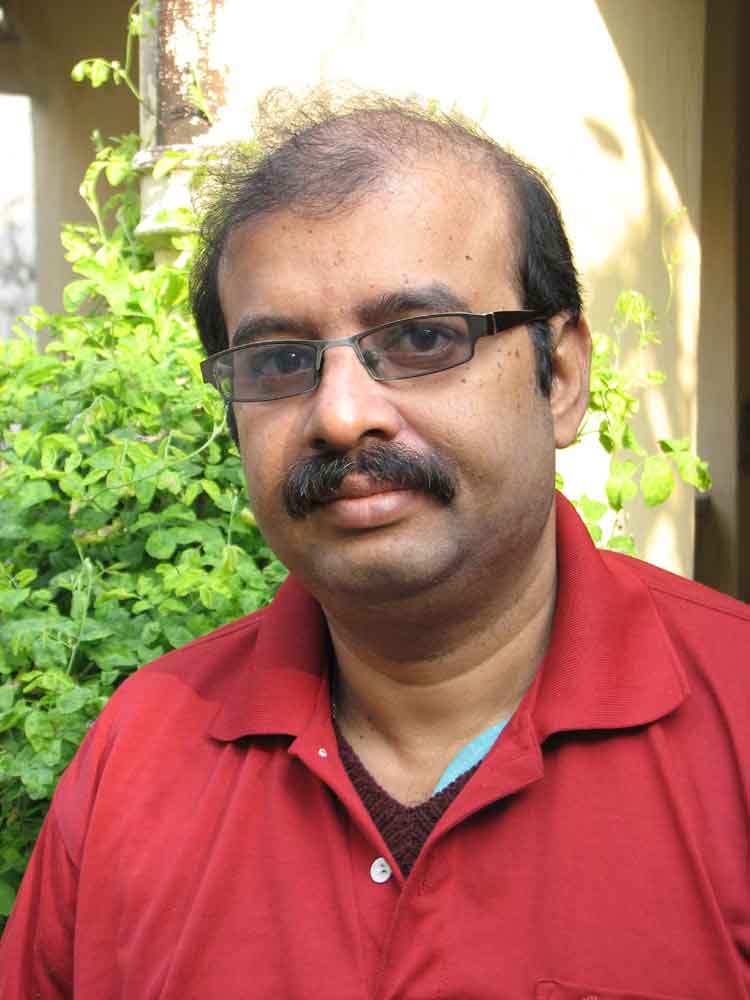 BHASKAR LAHIRI
Education — Diploma in Fine Arts from Indian College of Art and Draftsmanship Kolkata, 1986; completed 3 years course from College of Visual Arts, Kolkata, 1986 under the guidance of eminent painter Subhaprasanna Bhattacharya.
Bhaskar Lahiri's works are noticeable for their intricate detail, almost geometric proportions and texturing. His black and white pictures are carefully shaded, with the light source often focusing on the subject from the front. The texture is deliberately grainy, giving the figure a realistic appearance. His coloured works have figures often painted in a bright or contrasting colour, to stand out from the more sombre backgrounds. His style is reminiscent of the old Rajput artwork, but still possesses a distinction that is clearly noticeable.
Bhaskar Lahiri lives and works in West Bengal.

MORE WORK BY BHASKAR LAHIRI